Repository archiver for Bitbucket
Description
This Bitbucket Server addon will bring archiving support to Bitbucket Server. It allows enabling archived mode for a repository or project to make it read-only.
Data security and privacy statement
Repository archiver for Bitbucket does not handle any data or user information outside of your server.
Installation
The Repository archiver for Bitbucket is installed directly from Atlassian Marketplace.
Go to the Administration interface in Bitbucket Server.
Click on Find new add-ons on the left hand side.
Search for archiver
Click on Free trial to request a trial licenses or Buy now to buy an license.
Usage
When the plugin is installed and activated, you will get a new tab below Repository settings as well as below Project settings.
NOTE! The plugin requires a valid license to function. Otherwise no blocking will be performed.
The plugin supports two different levels of archiving:
Project level - this will block write operations for any repository within the project.
Repository level - this will block write operations for the specific repository.
NOTE! If both Project and Repository archive is enabled for the same repository, the message from Repository will have precedence on repository level.
Repository level
Setting the radiobutton Archive Repository to Yes and clicking save will Archive the repository. This means, the repository is now read-only and no write events are accepted. The action is non-destructive and It's possible to unarchive the repository at any time.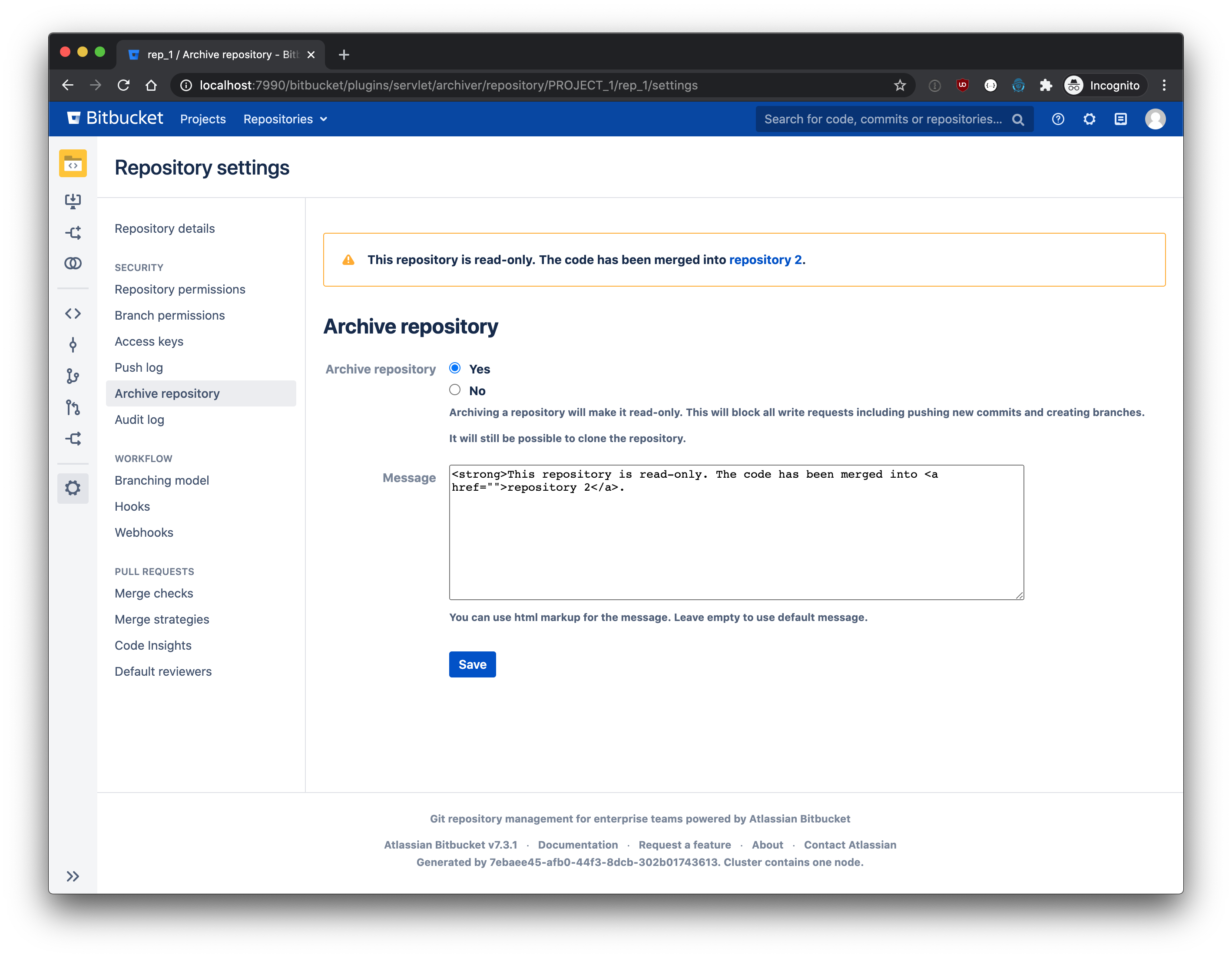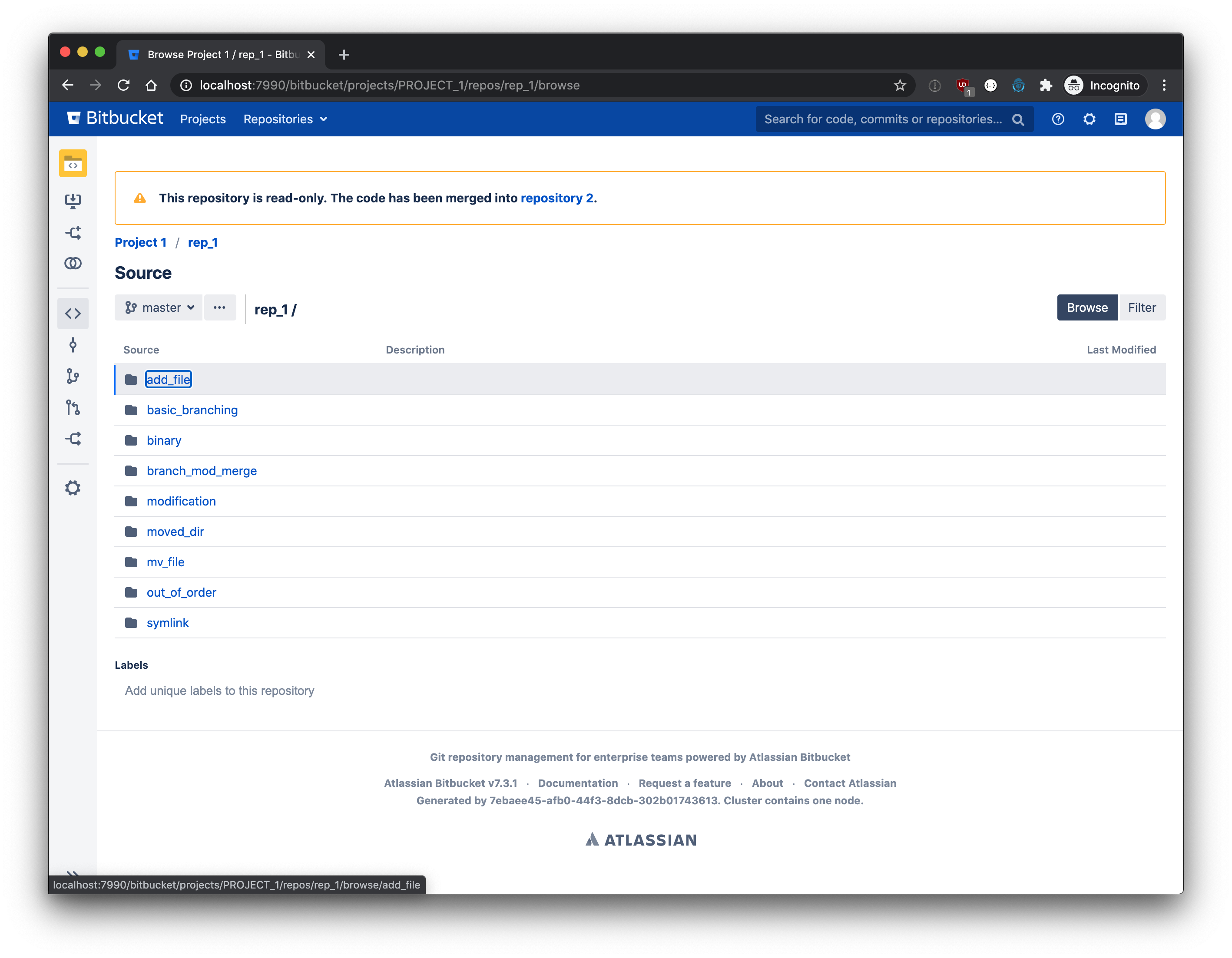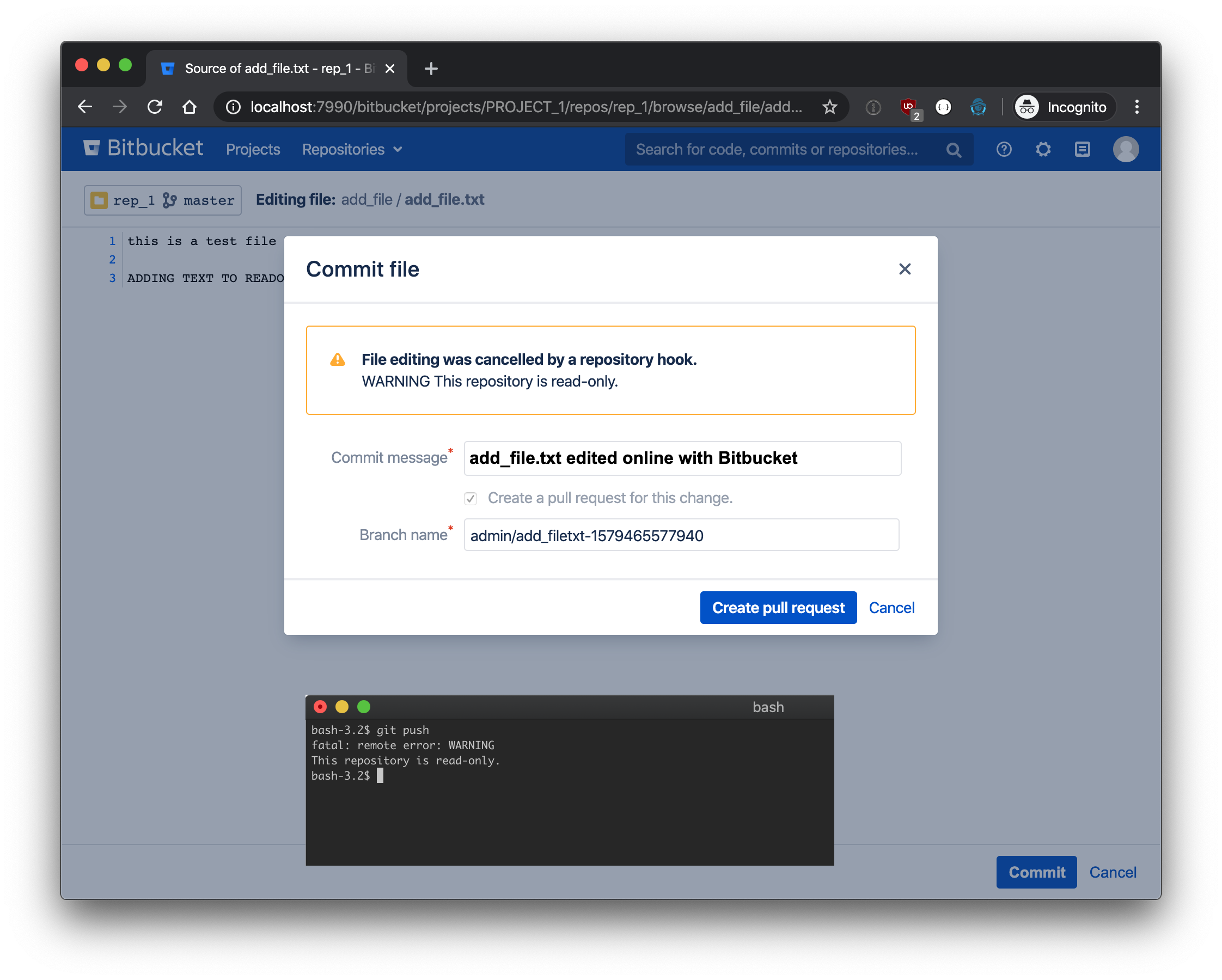 Support
Please contact Apio Support in any issues related to the plugin.
Version history
Version 1.2.0

Configurable archival messages added.
Version 1.1.1

Minor CSS fix.
Version 1.1.0

Archived status in repository / project lists.
Version 1.0.2

Archival on project level added.
Version 1.0.1

The initial release of Repository Archiver for Bitbucket supports Bitbucket Server 5.11.0 and newer.